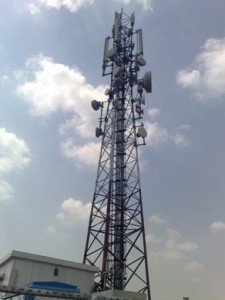 Intelligent BTS Power System Controller IntelliBTS®
Faced with the continuous challenge of reliance on commercial power and generators, mobile operators must expand network infrastructure, despite flat ARPUs. As a result, they need to master their investment's total cost of ownership (TCO) by addressing the CAPEX and OPEX, with an awareness of interdependencies.
The Sharif International Intelligent BTS Power System Controller IntelliBTS® portfolio remedies this challenge by drastically reducing the overall power related TCO contributors. This systematic approach provides innovative solutions, with TCO savings for ODUs ranging from 35 to 55 percent.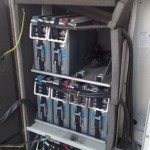 Normally the BTS site is running on commercial power (GRID), during commercial power outage the generator starts after 2-3 minutes while the expensive battery banks provide power, albeit for a much shorter period as compared to their design. Due to this the expensive battery banks lose their utility and remain under utilized throughout their life span. All this time the BTS site remains dependent on expensive gensets.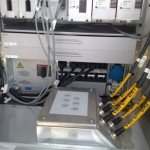 IntelliBTS® intelligently monitors three power sources i.e. commercial power, battery bank, and generator. It shifts the site to battery bank during commercial power outage and stays on battery bank until a certain degree of battery drain level reaches or commercial power is available again. While generator is under full, autonomous control of the IntelliBTS®, the generator is utilized only to charge the battery bank as and when required. With this radical approach generator is used for much shorter periods of time with an optimum output.
See the IntelliBTS® brochure for more details. Feel free to Contact Us for a no obligations free trial on BTS Sites.